1990 Bridgstone Synergy RB1
Bridgestone "road" bikes, particularly the legendary RB-1, combine frame design taken from classic Italian road bikes of the '70's with excellent Japanese workmanship and functional, reliable parts. The RB-1 was extremely popular with racers, and held its own against competing models costing hundreds of dollars more.
This particular bike has all Suntour Superbe components with an eight speed cassette.  Main tubes were made from lugged Ishawata 022 tubing and the fork from Ishawata 019.  Has Campy hubs and a Team edition Selle Italia saddle which in 1990 was only made for the pros.  This rare ride is in great conditon.  No major damage, no dents and no bends.  There are minor marks and scratches from use since the 90's.  Check out the pictures to see this original red paint job.
Miyata Six Ten: A Quality Touring Model
A quality touring model with slightly different frame geometry than the 1000 and lower level components . Mid-1980s 610s have triple-butted splined Chromoly frame tubing, an unusually high quality tubing and construction for its price level. This bike is slightly lighter in weight than Trek 520/720 touring bikes, but of similar quality.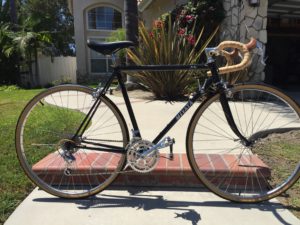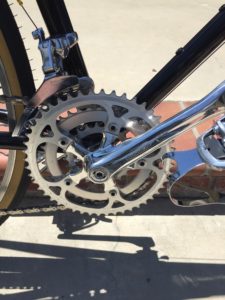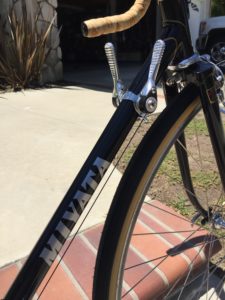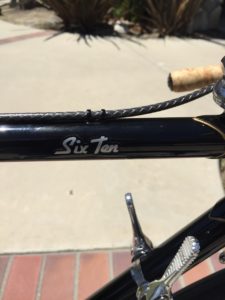 Late 1970s to mid-1980s Miyatas have high-quality Japanese lugged steel frames and Shimano or Suntour components. Their models carried numeric names (e.g., Miyata 710). By the late 1970s the company began using the same names, writing out the numeric names (e.g., Miyata Seven Ten).
Miyata Models
Generally, 90 and 100 series were sports/entry level bicycles. 200 and 600 series and the 1000 model were touring bicycles, with the level of bicycle increasing with first digit in the series. In general, a 200 series touring bicycle would be roughly equivalent to a 300 series competition/fitness bicycle in terms of component levels, frame materials and value. 300, 400, 500, 700, 900 series were mid-range competition/fitness bicycles — with the level of quality increasing with first digit in the series. The top line, pro series bicycles were named non-numerically (e.g., Team Miyata and Pro Miyata). 1000 series and X000 series bicycles, with the notable exception of the 1000 touring model, were competition/fitness models with non-ferrous frames.